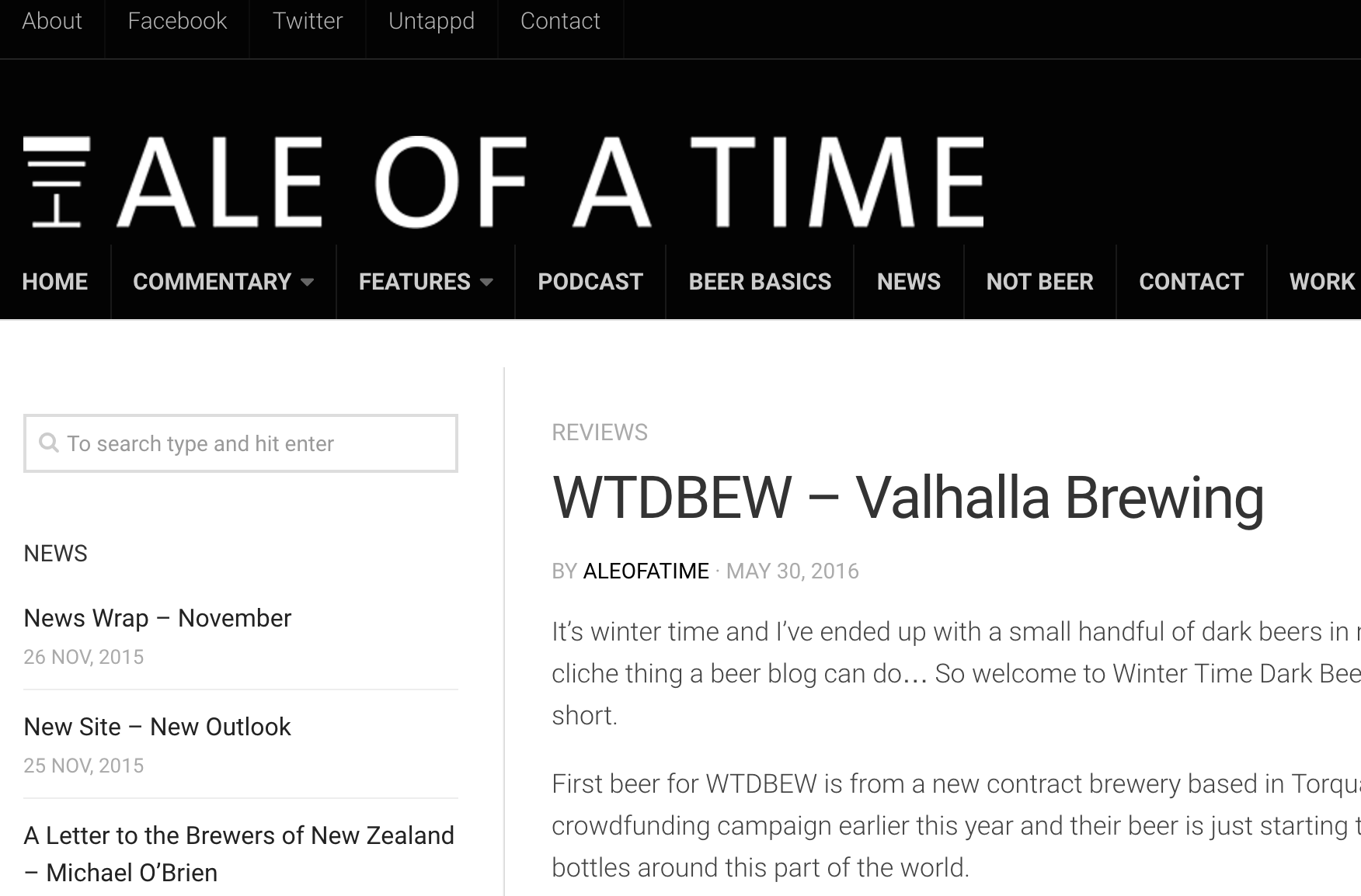 We were pretty stoked to see the first official review of our Obsidian Black Ale appear on the excellent craft beer blog and podcast Ale of a Time.
The first review in their Winter Time Dark Beer Extravaganza Week  (WTDBEW) series, the review was extremely positive despite initial misgivings. Our favourite line being "The whole aesthetic experience is excellent with this beer." When you believe that beer should be an experience to please all the senses like we do, this comes as a great compliment.
Thanks Ale of a Time, we are glad you enjoyed the beer!
Read the Ale of a Time review of Obsidian Black Ale here.