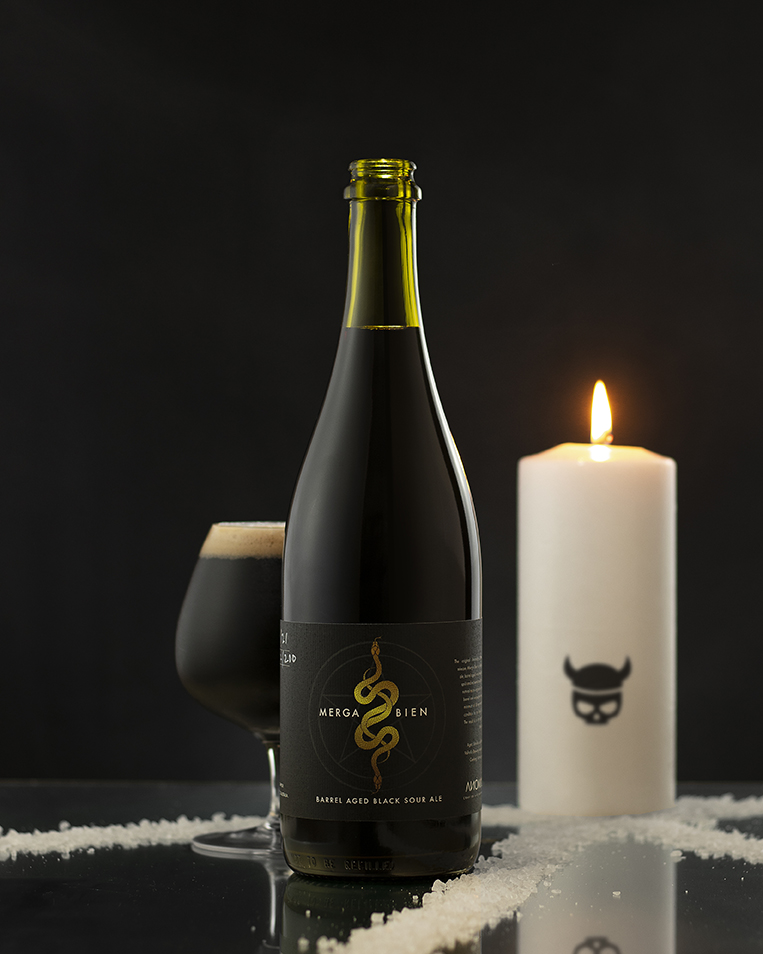 After 2 years in the making, Valhalla Brewing has released the first of its urban farmhouse series Anomaly Crafted Ales.
Merga Bien is a blended dark ale aged for 9 months in rum barrels then transferred to french oak cabernet sauvignon hogshead and aged for a further 10 months on sarsparilla root and vanilla. Showing notes of sour cherry, cocoa, red wine, vanilla, oak and cola, Merga Bien is complex yet approachable enough to allow less accustomed to the farmhouse beer style to enjoy and appreciate.
"This is literally the realisation of a dream," says Valhalla founder and head brewer Scott Hunt who, after a visit to Belgium's famous Cantillon brewery, became obsessed with the idea of created a range of barrel soured farmhouse-style ales in their warehouse located in and industrial estate Geelong suburb of Moolap.
"This, for me, is where the true romance of beer making lies," he adds.
"For me Merga Bien is a homage to the magic of making this style of beer and it's therefore fitting that this is the first beer we release in this series."
Merga Bien 2021 release is limited to just 200 bottles and available at Valhalla's Geelong taproom or from a select of independent craft beer venues.
Photo by @beers_2_review