Valhalla was born from a love of great independent beer. In 2016, founder of Valhalla, Scott Hunt, decided to turn a passion into something more.
Scott began showing a liking to home brewing during his Uni days. His appreciation for beer and the craft of brewing grew steadily and in 2016, he and his wife Ange launched Valhalla's first beer, 'Obsidian'. 
Supported by family and friends, Obsidian grew in popularity as did the growing range of Valhalla beers. In 2021 Valhalla's OG beer Obsidian was awarded the AIBA award for Best Stout/Porter and Valhalla crowned Champion Gypsy Brewer.
In 2018 opened Valhalla Taproom in Union St Geelong. The Valhalla Taproom was designed to be an intimate space for people to gather and celebrate life's passions. A place where our punters can leave the world behind and enjoy great beer, music and food.
Valhalla is now turning full circle with the opening of the Valhalla Brewhall at the Geelong Federal Mills in 2023, thanks to the support the support of over 300 equity crowdfund investors. The 1500 litre, state-of-the-art automated brewhouse will have the capacity to brew up to 500,000 litres per year. Plans include a 200-seat taproom which is opening in October 2023.

The next chapter of Valhalla begins!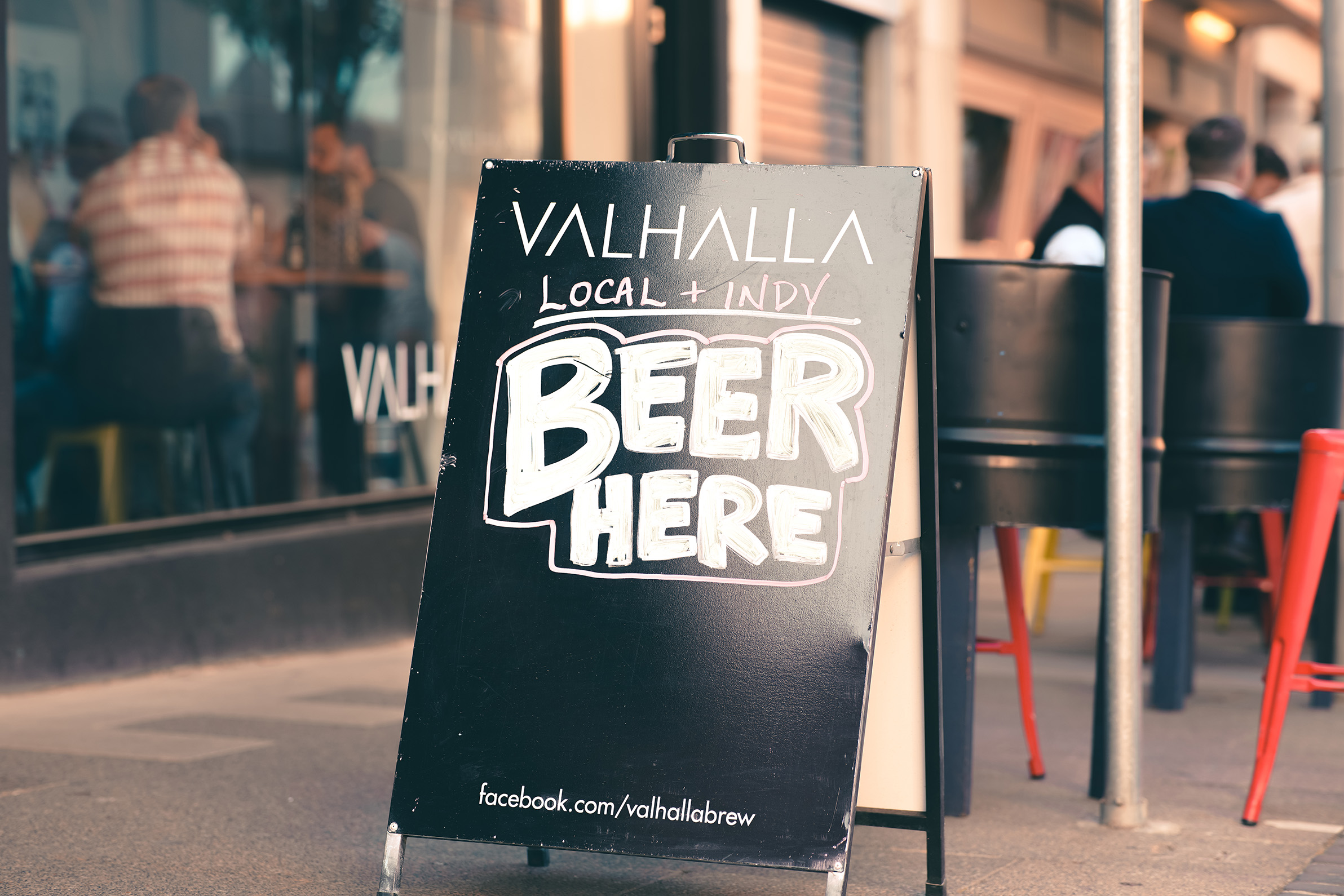 Valhalla Taproom
12-14 Union Street Geelong.
Open Tuesday to Sunday from 2pm
Valhalla Brewery & Brewhall
Federal Mills – E17, 13-35 Mackey Street, North Geelong
Open Tuesday to Sunday from 12 noon.
For upcoming gigs and other events go to our facebook page.