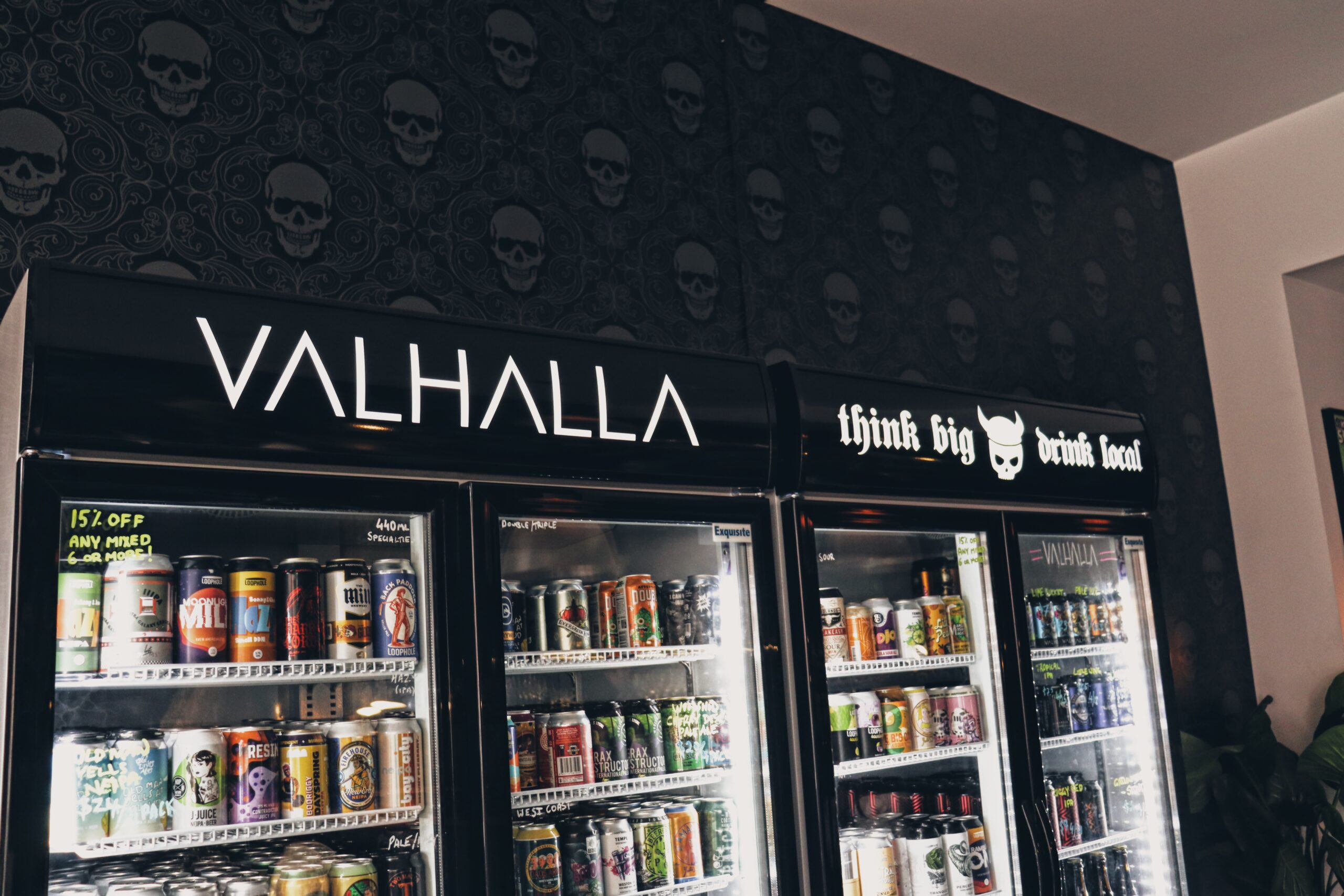 Raise a Glass to Craft Beer: Geelong's Premier Craft Beer Bottle Shop
Welcome to Valhalla Taproom – a haven for craft beer enthusiasts seeking an extraordinary experience. Located in the heart of Geelong, this one-of-a-kind establishment not only serves as a vibrant bar but also houses a specialty craft beer bottle shop, showcasing a curated selection of rare and unique brews found nowhere else!
Moreover, Valhalla is not just a bustling bar, but also a bottle shop that houses the best independent Australian breweries. Ranging from entry-level craft beer to your triple imperial stouts! Support local and small business by buying beers made by family-run breweries.
Indulge in beers from Yulli's, Prancing Pony, Otherside, Loophole, Woolshed, Seeker, and of course – Valhalla!
Valhalla Taproom prides itself on offering a selection of beers that go beyond the mainstream. We strive to showcase hidden gems and rising stars in the craft beer world. Our bottle shop is a gateway to discovering limited-edition releases, small-batch experiments, and collaborations between renowned breweries.
However, navigating the world of craft beer can be a thrilling yet daunting adventure. At Valhalla Taproom, our passionate and well-informed staff are always ready to assist. Whether you're seeking a specific flavor profile, style, or a beer that complements your palate, our team will provide personalized recommendations. We love to help you find your new favorite and broaden your beer horizons.
So, next time you join us at Valhalla Taproom, have a look at our vibrant beer fridge, and take home some tasty brews!