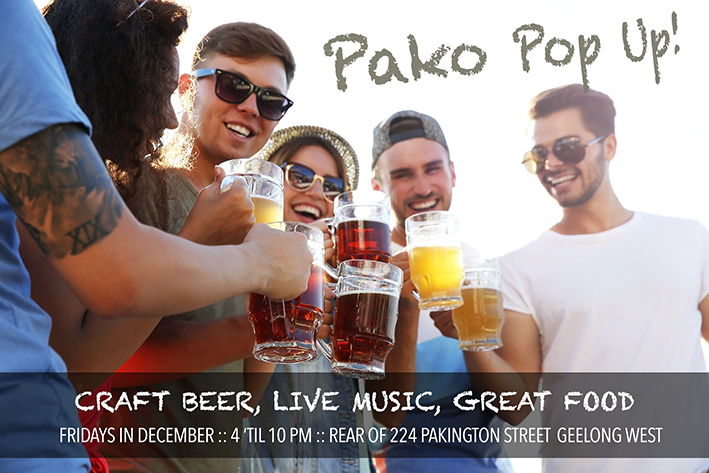 Valhalla Brewing are geared up and ready for the first of 3 pop-up bards off Pakington Street Geelong Friday the 2nd December.
The series of 3 pop-up bars will offer punters of Geelong a new and unique craft beer experience with Valhalla showcasing their 3 beers – Obsidian Black Ale, Aragon IPA and Birregurra Blonde – along with a cider and 2 guest beers. Valhalla direct Scott Hunt says they want to showcase how craft beer can cover a wide range of tastes.
"Anyone thinking of coming but worried that they don't like beer shouldn't hesitate'" says Scott.
"We will not only have your typical craft beer styles such as a pale ale and an IPA, we will also have a hoppy blonde ale, and a delicious apple cider from Harcourt Cider. We will also have a special Raspberry and Rhubarb wheat beer from Red Duck Brewery that will be sure to please anyone who doesn't think they like beer."
The pop-up event will also feature food from Flatironed, a Torquay based food van offering New York style toasties, and live acoustic music. The beers will be served from Kombi Keg, a Kombi van converted into a bar, which will also add to the uniqueness of the event.
Pako Pop-up will be held at the rear of Nevermind Adventures at 224 Pakington Street Geelong West from 4pm until 10pm on Friday the 2nd, 9th and 16th of December.