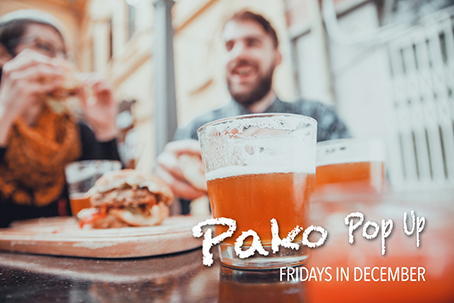 Valhalla Brewing will launch a series of pre-christmas pop up bars in Geelong West's Pakington Street. The popular thoroughfare is well known for its cafes and restaurants and now craft beer will be a part of the "Pako" scene.
The "Pako Pop-ups" will be held on the first 3 Fridays in December – 2nd, 9th and 16th – and will feature a range of Valhalla Brewing's beers, along with food vans and live acoustic music.
Located on the corner of Pakington and Autumn Streets, the "Pako Pop-ups" will be a unique addition to Geelong's growing craft beer and will bring a Melbourne like vibe to the Pakington Street precinct.