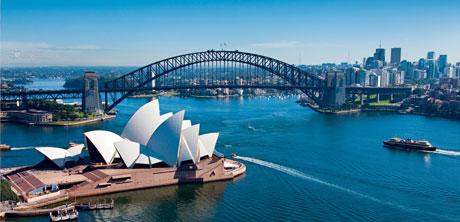 Torquay gypsy brewing outfit Valhalla Brewing is set to expand into the Sydney craft beer market with a launch set for Thursday 9th March at SG Bar in the Sydney CBD.
Following an agreement with Bucket Boys Craft Beer Co to distribute Valhalla's stable of beers into Sydney and New South Wales, Valhalla have sent the first shipment north of the border.
Initially craft beer lovers in Sydney can expect to see Valhalla's two flagship beers, the 6.8% "Obsidian" Black Ale and 6.3% "Aragon" India Pale Ale, begin to appear in bars and bottleshops around the city. Their "Ziggy" Red Ale will also make limited appearances initially with that and "Illywhacker" Pale Ale, gradually increasing volume over the next few months.
"Considering we are currently still only brewing 500L batches, we want to carefully manage the demand for our beers in Sydney with our ability to produce high quality, hand crafted beer," says Scott Hunt, Valhalla founder and brewer.
"We plan to brew batches specifically for distribution into NSW – based on the demand -to ensure maximum freshness and quality is maintained at all times."
Initially just 9 kegs and 50 cases have been sent to Sydney with more planned to follow over the next few weeks.
"Sydney represents a huge leap forward for us in terms of beginning to build Valhalla into a nationally recognisable brand. Our focus will always be on producing quality beer that people love to drink, however we want to manage that with an ability to reach a national audience," adds Scott.
Sydney-siders can find out all about Valhalla, their beers and meet the brewer at the Sydney launch of Valhalla Brewing at the SG Bar on Thursday 9th March from 4pm.