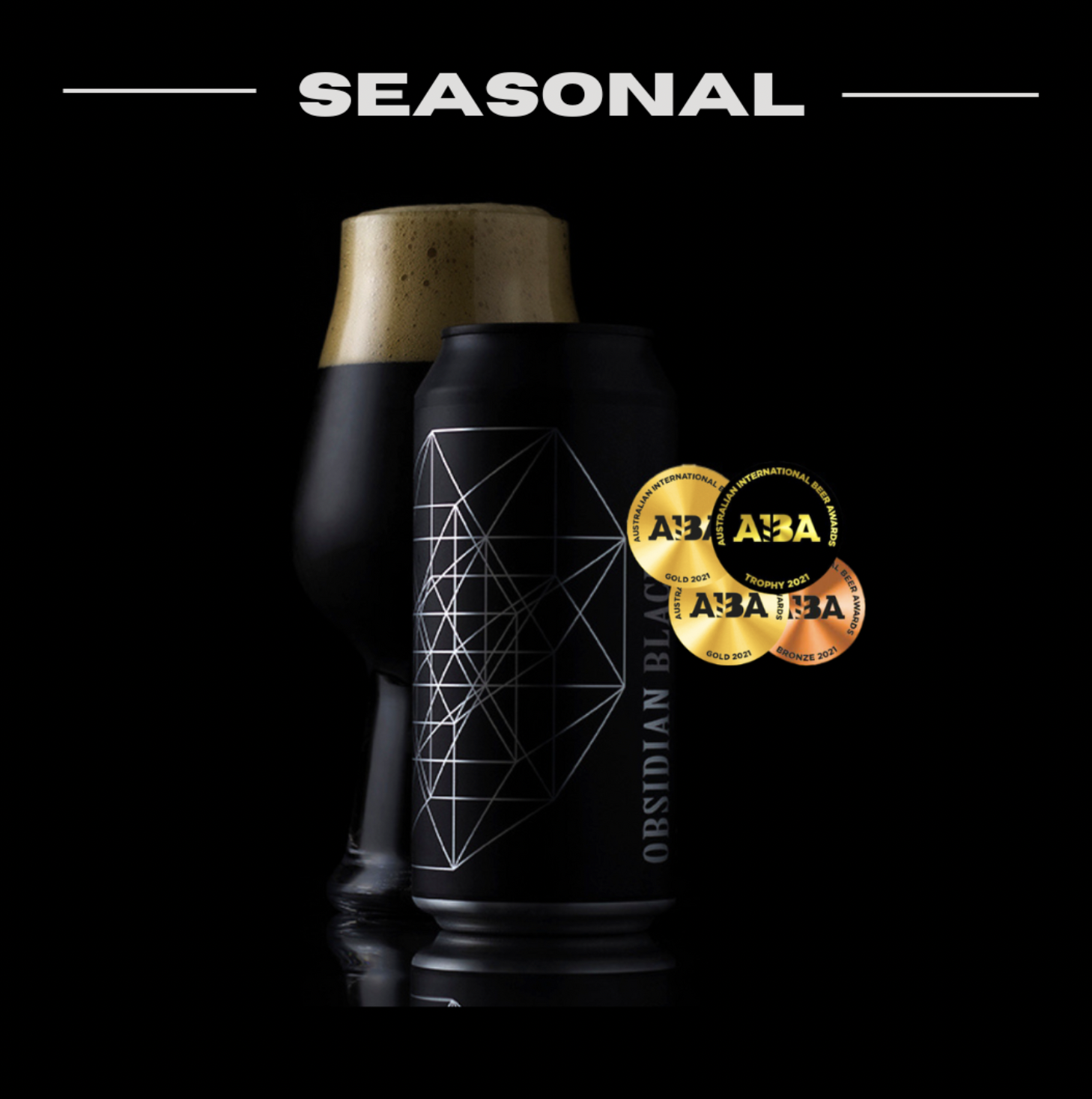 Award winning Obsidian back in the Taproom
Very happy to have Obsidian back on the shelves!
Our first born and forever our favourite, Obsidian is a big black ale in the mould of a black IPA. Cola and coffee hide slight raspberry followed by chocolate and toast. The multi-layered black malts balance beautifully with bold grassy and citrus hoppiness, making this a gem of a black beer to treasure. The perfect beer for a cold night by the fire, yet equally great to drink all year round.
Only around for a limited time, so get in quick while it lasts!
So what did Obsidian win anyway?
– Australian International Beer Awards (AIBA): Champion Stout or Porter 2021
– AIBA Gold Medal 2022
– AIBA Bronze Medal 2023
Winning the AIBA Champion Stout or Porter was an amazing feat for Valhalla. It was it's first entry into this prestigious competition and is continued to be loved by anyone who has a drop!