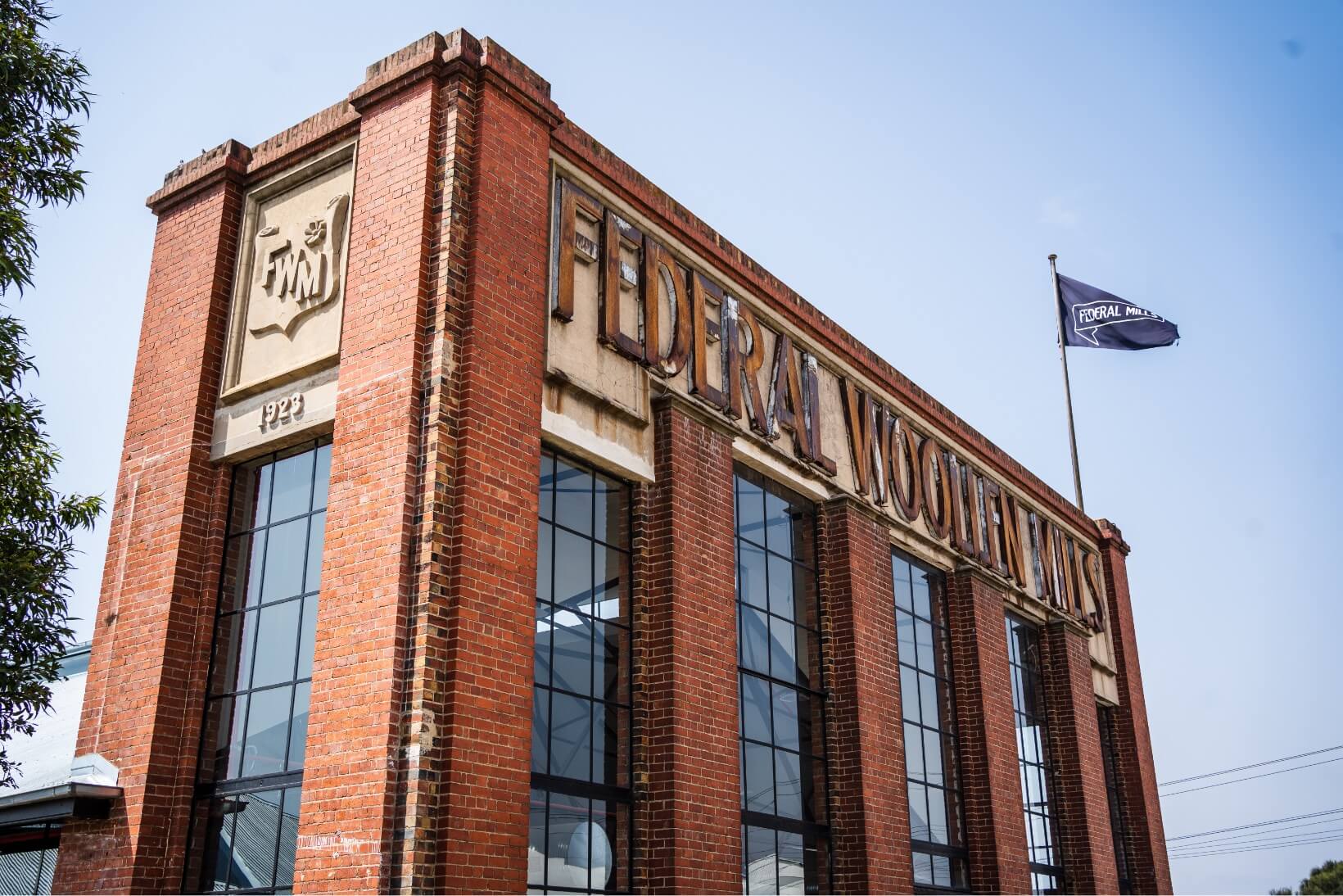 Valhalla Brewhall: The New Geelong Craft Brewery
Welcome to the Valhalla Brewhall, the new Geelong craft brewery nestled within the historic Federal Mills precinct. With its spacious setting, enticing aromas of fresh pizza, fresh beer pouring and the electrifying tunes of live music, Valhalla Brewhall offers an unforgettable experience for beer aficionados and music lovers alike. Let's dive into the details and discover why Valhalla Brewhall is a must-visit destination for locals and visitors in Geelong.
At the Brewhall, the star of the show is undoubtedly the beer. Step into this expansive brewery, and you'll be greeted by rows of beer tanks brewing all our favourites. Valhalla Brewhall takes pride in crafting a wide range of exceptional beers, each brimming with unique flavors and crafted with meticulous attention to detail. From crisp and refreshing lagers to hoppy IPAs and rich stouts, there's a beer to suit every palate. Whether you're a seasoned beer connoisseur or a curious newcomer, the knowledgeable staff is always ready to guide you through the extensive beer selection, ensuring you find the perfect brew to delight your taste buds.
Valhalla Brewhall is not just a place to enjoy exceptional beer and food; it's also a haven for music enthusiasts. Live music of local legends from rock, blues, soul and folk roots will entertain you as you're sipping. Grab a pint, grab a slice of pizza, and let the music sweep you away.
Feeling peckish? We try one of our awesome pizzas while you're hanging out in our new brewery. With tasty triple fermented dough, fresh ingredients and heaps of cheese, it's the perfect snack to accompany your pint. Great for sharing or all for yourself!
Valhalla Brewhall at Federal Mills is more than just a brewery. From the moment you step inside, you'll be enthralled by the vast brewing tanks, the aroma of freshly baked pizza, and the enchanting melodies of live music. Whether you're a beer enthusiast seeking new flavours, a food lover in search of delicious pizza, or a music lover craving a night out, Valhalla Brewhall has something for everyone. So gather your friends, mark your calendars, and embark on a journey to Valhalla Brewhall for an extraordinary blend of beer, food, and live music that will leave you wanting more.
Skål!