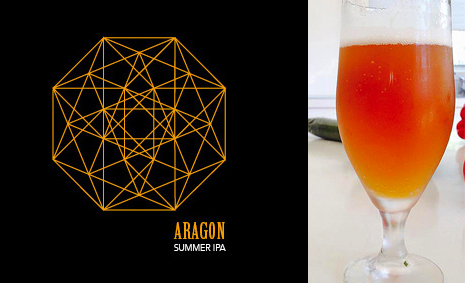 People have been asking me "What is Aragon IPA? What type of beer is it? What will it taste like?" It is easy for me to assume that people know what type of beer and IPA is. IPA is my favourite style of beer and so I just assume everyone loves an IPA like I do! But many still do not know what an IPA is, so here is by best attempt to explain:
India Pale Ale (IPA) is a style of beer that evolved from the traditional pale ale in the early 19th century when beer was being imported from England to India to quench the thirst of the British traders. At the behest of the East India Trading Company, a strongly hopped pale ale was developed to export to India. As hops is a natural preservative, the beer kept for longer during the journey to India and became very popular.
The IPA style beer that has become very popular in the US and Australia is a far cry from the India Pale Ale of the 19th century. During the craft beer revolution in the United States a very heavily hopped IPA style was developed. This resulted in exquisite hop flavours and often strong bitterness. The most common style in Australia now is a "West Coast" US style IPA which focuses heavily on the hop flavours with the malt profile taking a back seat. An "East Coast" style IPA would have a stronger malt profile balancing the intensity of the hops.
Our Aragon IPA is a hop driven, US West Coast style IPA. Using Centennial hops for bittering and Chinook, Mosaic and Summer hops for flavouring the beer shows very prominent stone fruit flavours such as apricot. Some lemon sherbet shows through and intense citrus flavours result from the late hop addition of Mosaic hops.
The ABV of Aragon IPA is 6.3% and the bitterness level is 60 IBUs. This will result in a deeply satisfying beer with multi leveled flavours and a nice bitter balance to finish the beer off.