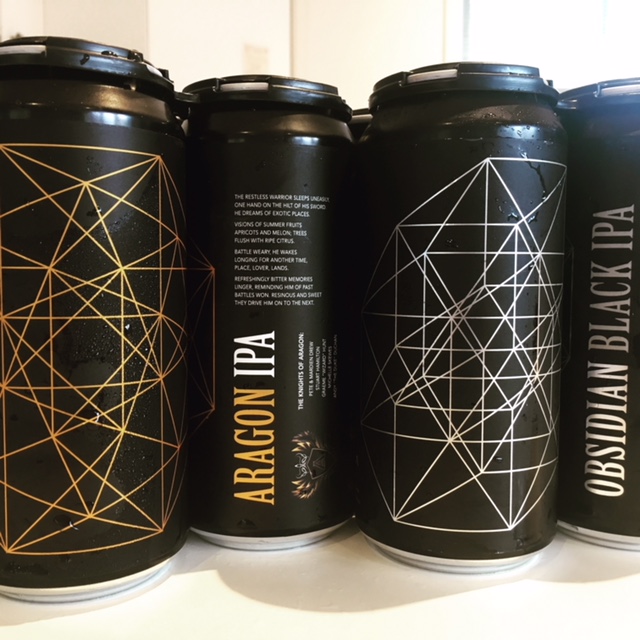 Valhalla's first commercial beer Obsidian Black Ale has joined its core range partner Aragon IPA in 440mL cans. This now almost completes a full transition for Valhalla's beers from bottles to cans.
Following a clear move in the industry toward cans, Valhalla decided to start the move across and hasn't looked back.
"Our sales have definitely improved since moving to cans," says Valhalla founder and brewer Scott Hunt.
"Retailers and the punters are all responding really well to them and we are really happy with how they look."
The 440mL can format was chosen as a point of difference as well as a way of showcasing the brewery's unique labels.
"We felt our label artwork would just work so much better on the larger format labels and I think the final result has proven the decision to be right."
A fresh batch of Aragon IPA and Obsidian Black Ale is hitting the streets this week. Check your local craft beer retailer or purchase online at www.beermoth.com.au