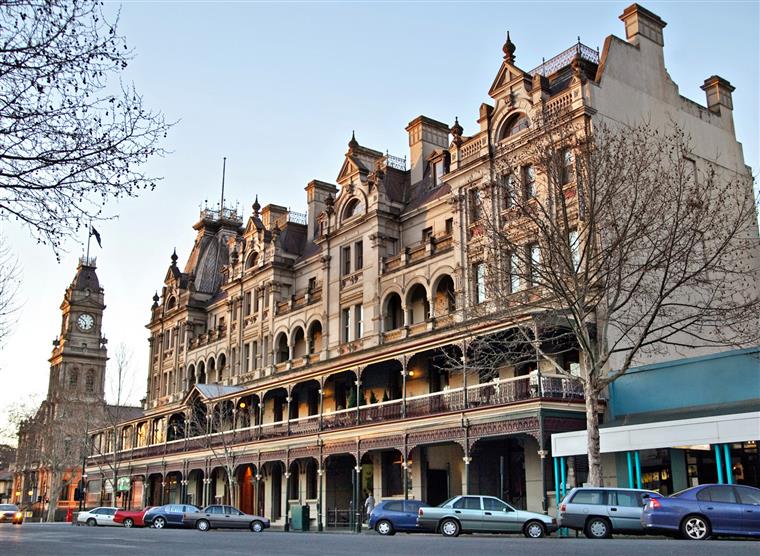 Valhalla Brewing has been announced as one of 20 breweries to feature at this year's Bendigo on the Hop beer festival.
Now in it's fourth year, Bendigo on the Hop has proven to be one of Australia's most unique and rewarding craft beer festival experiences. This year's format has changed slightly with 20 breweries featured across 10 different venues.
Having grown up in the Central Victorian gold mining town, Valhalla owners Scott Hunt and Ange Tydd are very excited to be a part of Bendigo on the Hop for the first time.
"We have been to Bendigo on the Hop for the past 3 years as punters and loved it. In all honesty it is probably my favourite beer festival due to it's unique format," says Scott.
"I love wandering from venue to venue and soaking up the atmosphere of my old home town. Bendigo is so rich in history and gold rush era architecture, it is a wonderful experience to be trying the array of beers from such great breweries while taking in the sights of this beautiful regional city," Scott adds.
This year each brewery has been asked to produce a one off festival beer, or a beer that has never been released before.
Valhalla will have a single keg only release of their new Chocolate Ginger Porter, along with another two from their core beer range. They will allow the Bendigo on the Hop punters to vote on whether the Chocolate Ginger Porter beer should be a permanent Valhalla release.
This year's breweries and venue match ups are:
The Gallery Cafe – Mornington Peninsula and Valhalla
Handle Bar – Two Birds and Kaiju
The Exchange – Coopers and Wolf Of The Willows
Mr Beebes – Old Wives Ales and Tooborac
Rocks on Rosalind – Bridge Road and Pirate Life
Farmers Arms @ The Engine Room – Holgate and Fixation
The Rifle – Brookes Bendigo and 40 Acres
Cambrian @ The Hub – 7 cent and Stockade
Bendigo Beer @ The Hub – Blackmans and Shedshaker
GPO – Fury & Son and Bandicoot
Tickets are limited to 2000 so book now as the Festival often sells out: www.bendigobeer.com